Wrought Ironwork 
Although crime is almost non-existent here in North Cyprus it is nice to have the peace of mind that your house is safe and secure. At NCPM we can design and create bespoke ironwork to suit your requirements.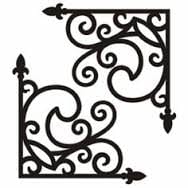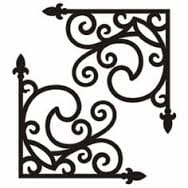 Gates & Railings
Swinging, folding, sliding and automated gates for domestic and commercial properties and we can also supply and install electric gates.  We can supply to meet any budget and all metalwork is painted using Hammerite which is one of the best metal paints around.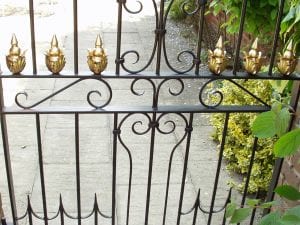 Balconies & Balustrades
We have always found that balcony railings here are just too low and way too dangerous. The international standard height for guard rails is 42 inches and here in North Cyprus it is much lower than this sometimes as low as 25-30 inches. If you feel your railings are too low we can add to your existing ironwork and match the design so it looks original and meets international guidelines.
Access & Security
Decorative window guards, grilles and gate automation. Complete access solutions. If you have a bungalow and wish to install window guards to allow you to open windows at night and during the day we can supply and fit window guards suit your requirements.
Bespoke Ironwork
Create bespoke wrought iron beds, garden furniture, curtain poles and more – just ask.
Ready to get started – contact us today for further information and free quotes