Painting & Decorating
There's nothing quite like a newly painted villa or apartment and the feeling you get when your home feels fresh and clean. Unfortunately painters and decoraters in Northern Cyprus don't always leave your home as fresh and clean as your walls. More often than not it's a case of getting the paint off floors and items that they shouldn't have painted is the big problem once there gone.
Before we start work we see to it that all the existing furnishings are properly protected from the work in hand, and once we're done our decorators will ensure that every hint of presence is cleaned and tidied away, allowing us to slip away without a trace and leave you with the home of your dreams.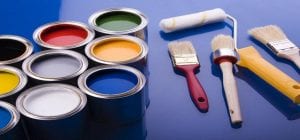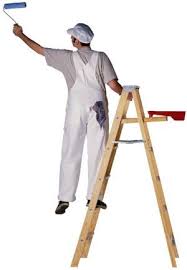 What Painting and Decorating services we provide
We can paint and decorate anything you want but the majority of the time we are asked to do some of the following –
Villas inside and out
Apartments inside and out
Single room
Damp Repairs
Balcony railings
The Right Price for You in Writing
We also appreciate that in the current economic climate everyone is keeping a close eye on the purse strings, so we make sure to agree in advance how much a given job will cost, explaining clearly what materials and labour we'll be using so that you get no nasty surprises come the end of the job. Our painters and decoraters only use the highest quality paint and materials that we can find in Cyprus and it is very important that you are informed of which brand and type of paint is to be used on your property as there are a lot of different grades of paint available and sometimes just giving a brand name is not always sufficient.
We will give you a written quotation stating which make and grade of paint we will be using so everything is completely clear.
Support Every Step of the Way
Throughout the job you will have the contact details of a single project manager who will take full responsibility for the quality of the work. You can talk to him at any time if there are any concerns or changes you need to discuss whilst the job is in progress. We rely on repeat and referred business, and firmly believe in taking care of our customers, so even after the job is completed we will be on hand to fix any problems that arise as the paint dries and the woodwork settles.
For a free quotation please contact us using our contact form below.