RoseVille Luxury Villas Alsancak
Please Quote Code: 4064
Price: £170,000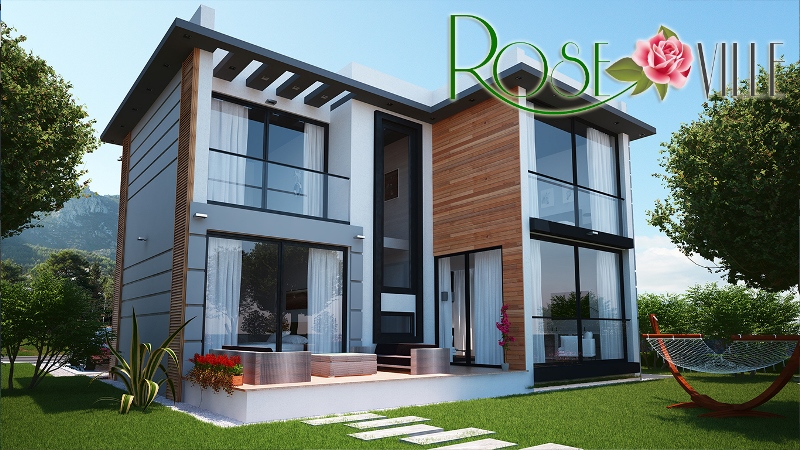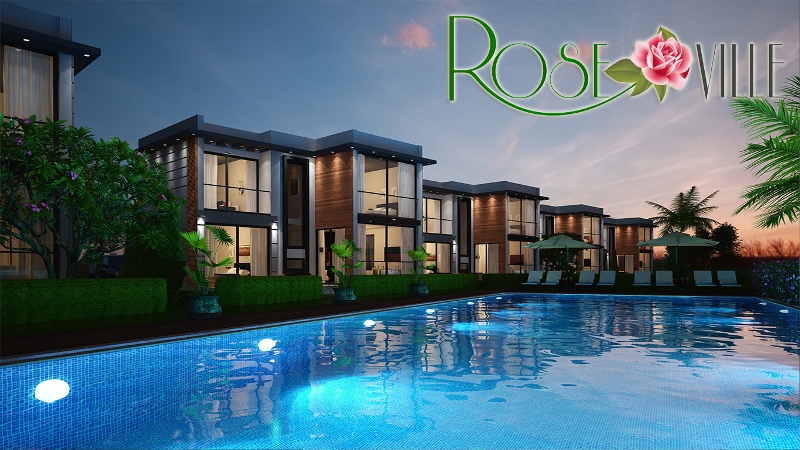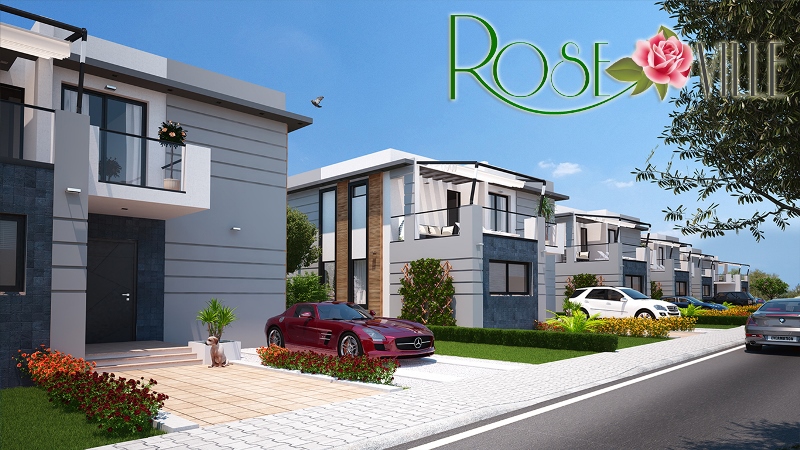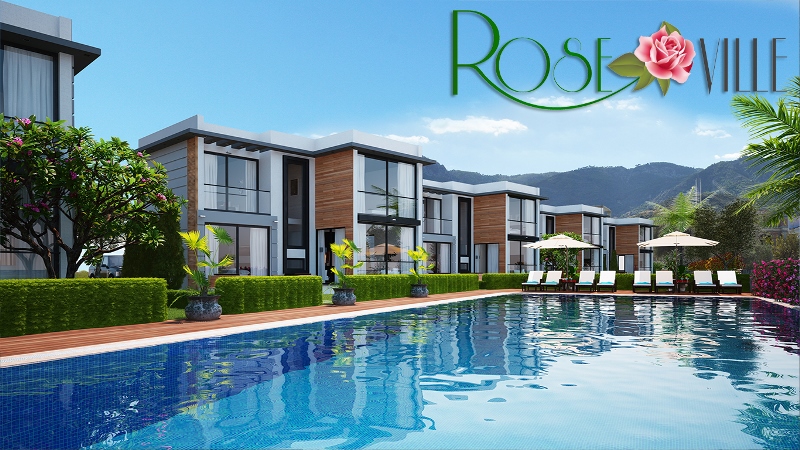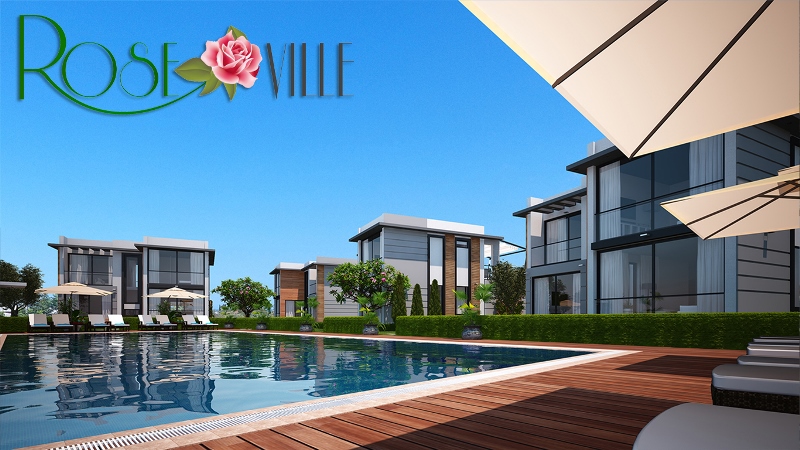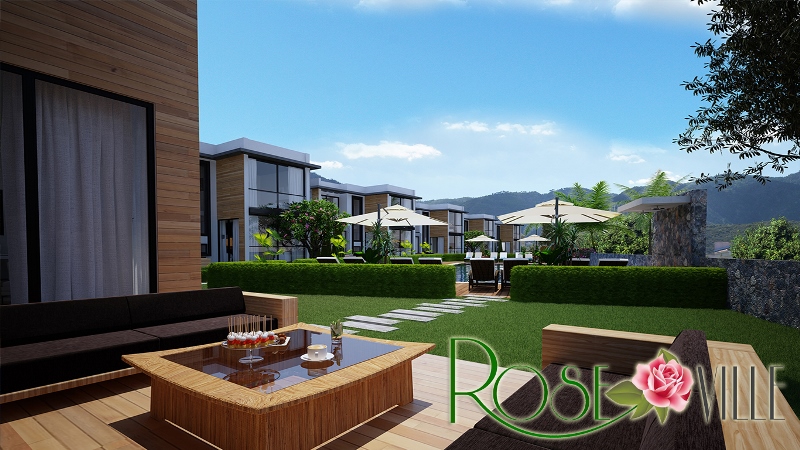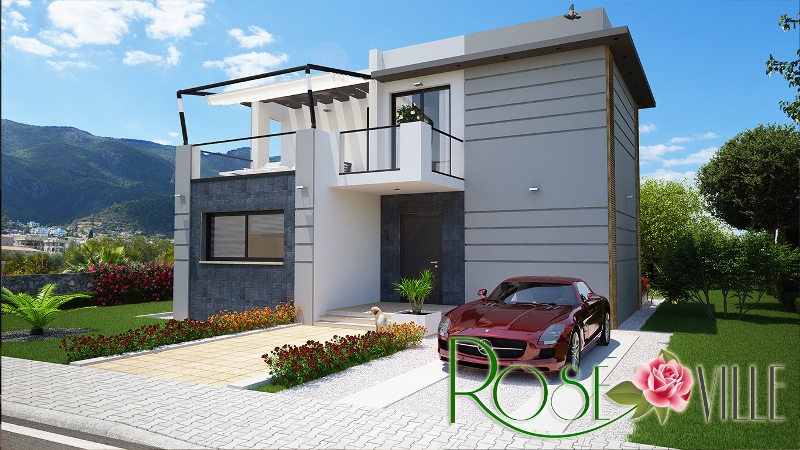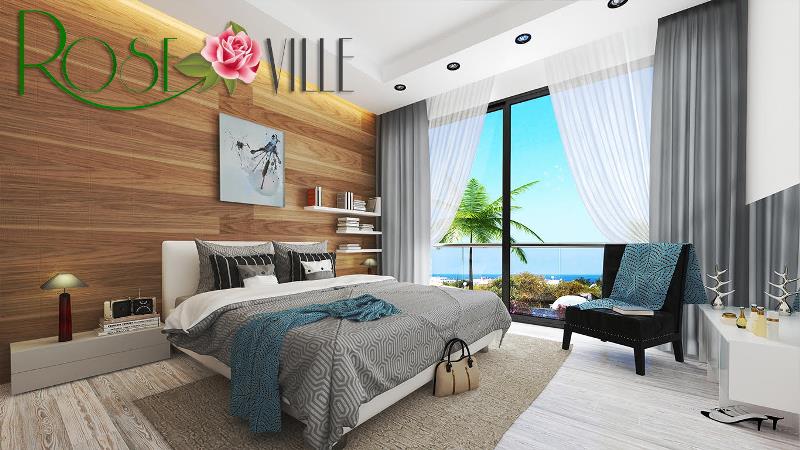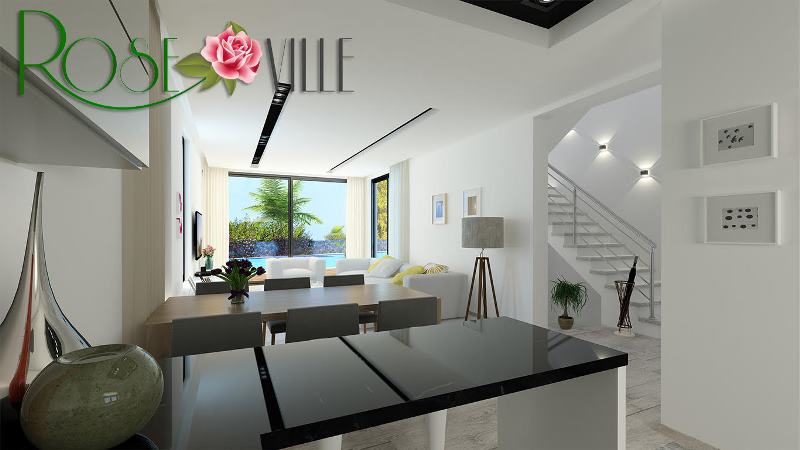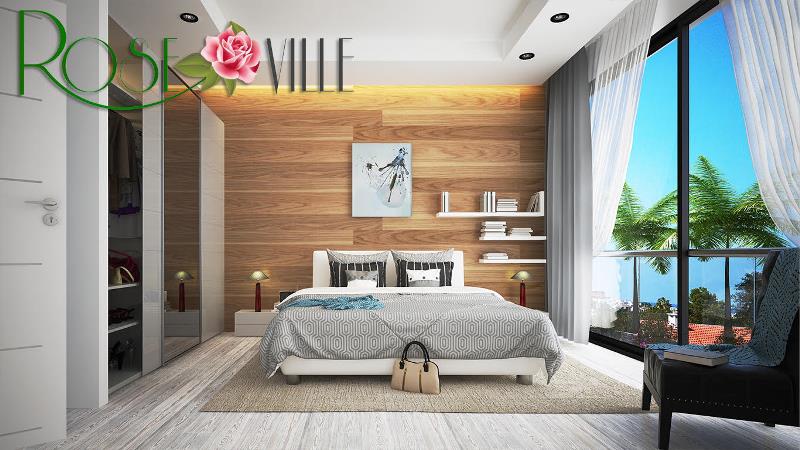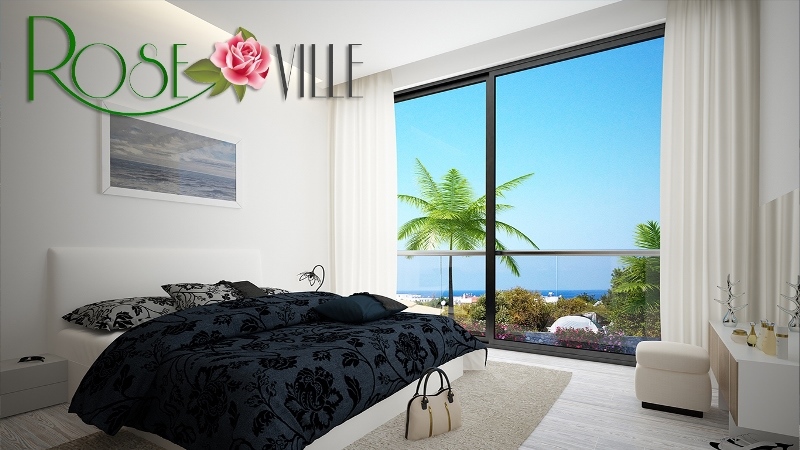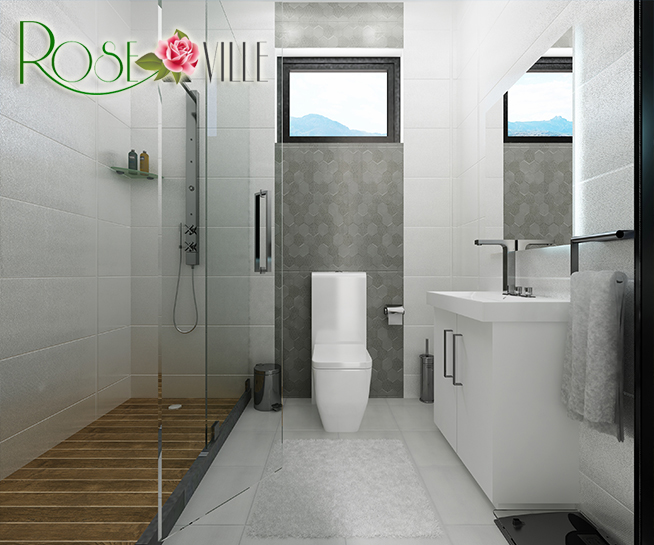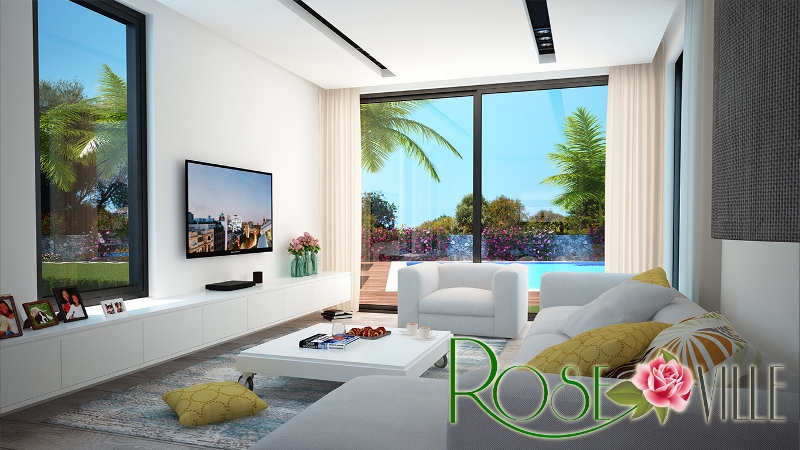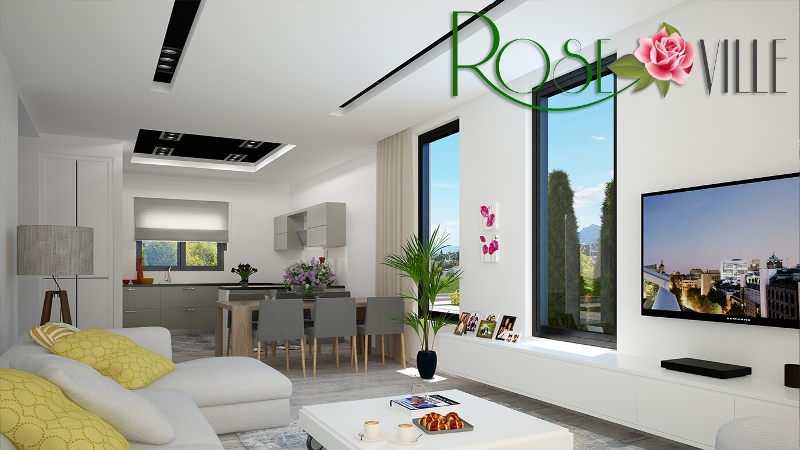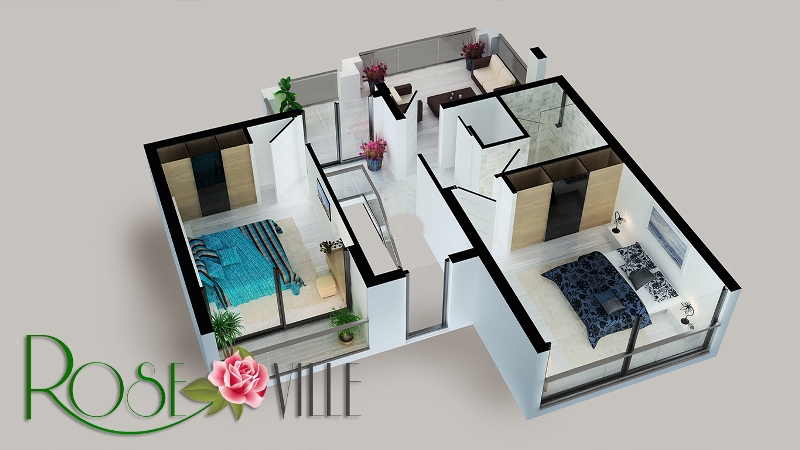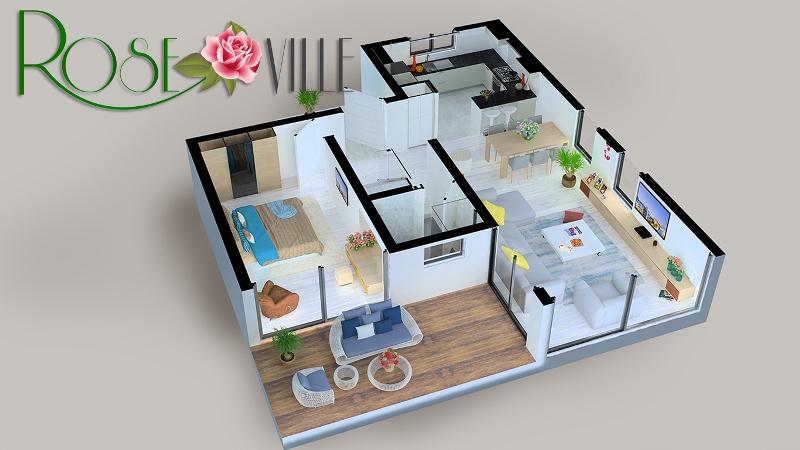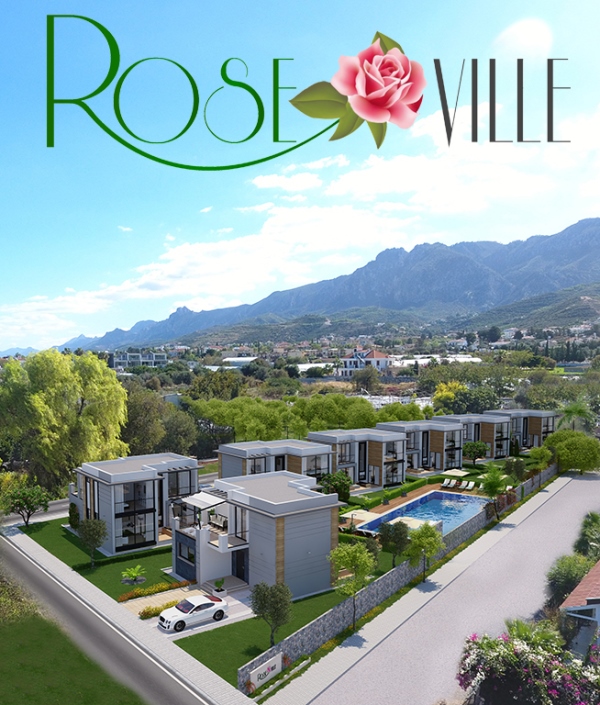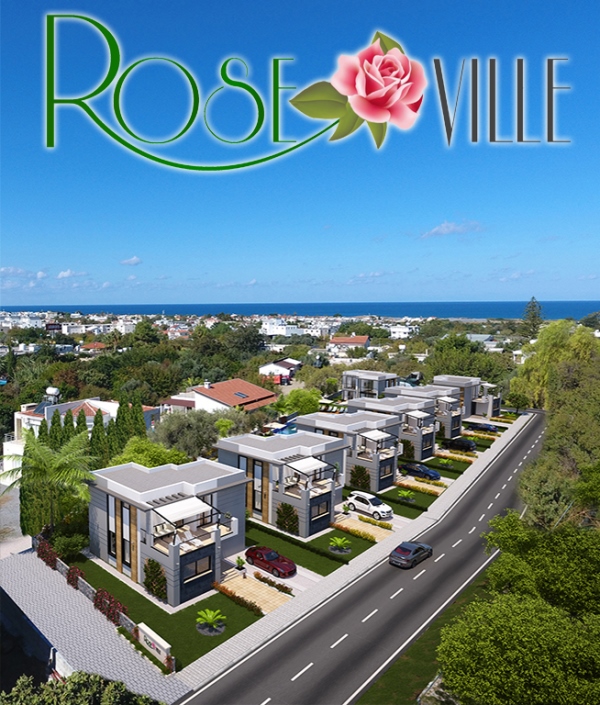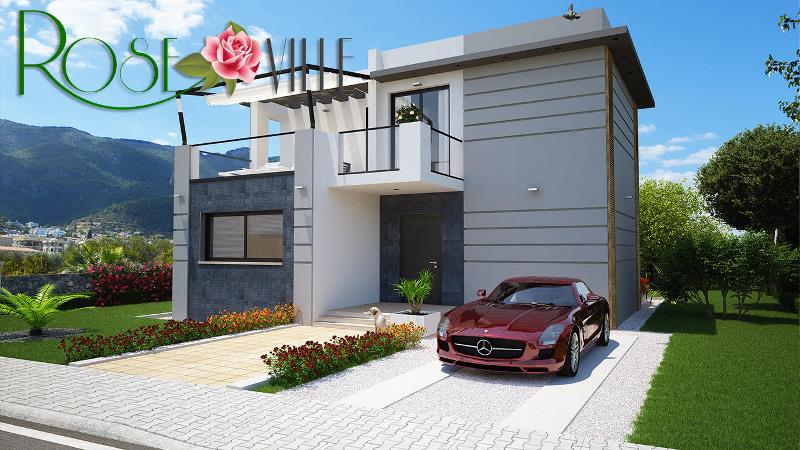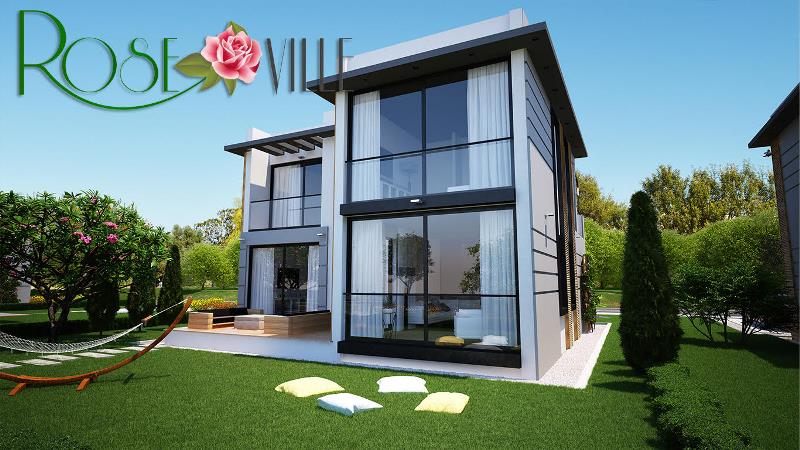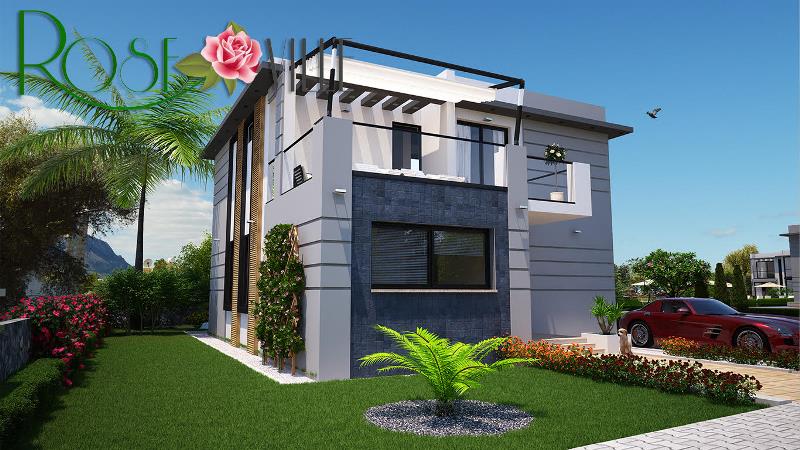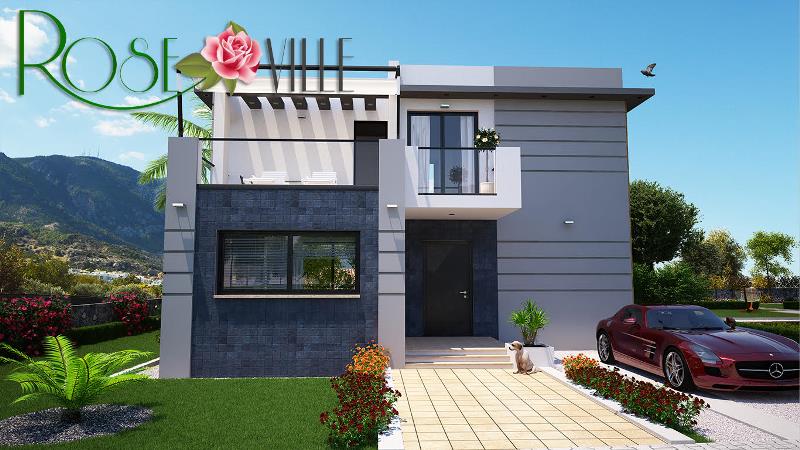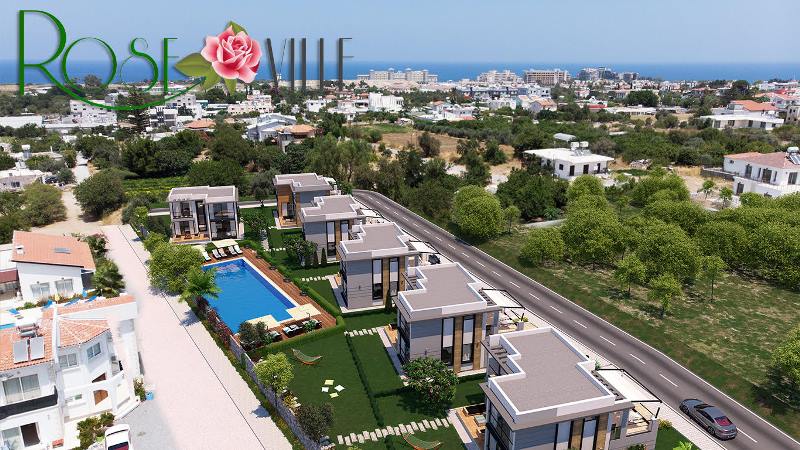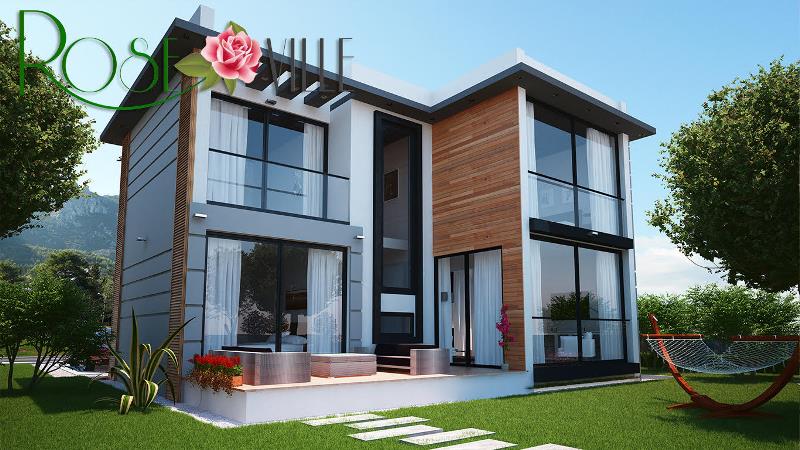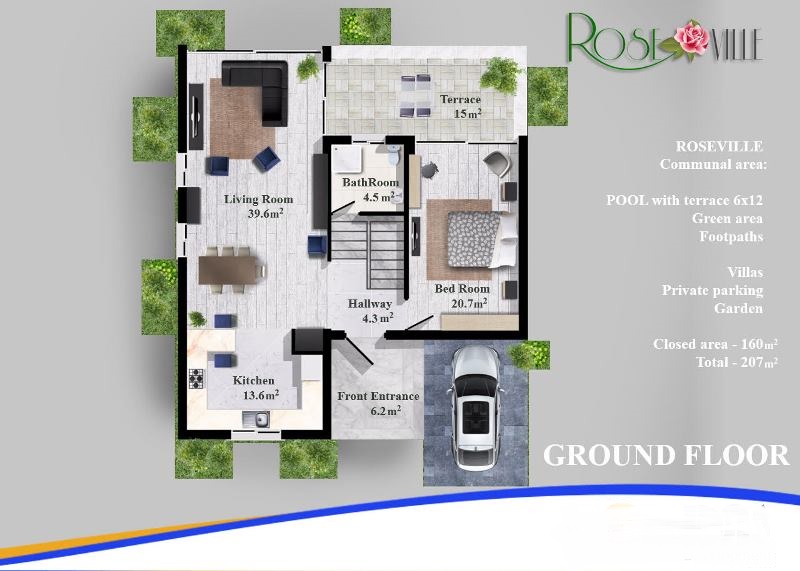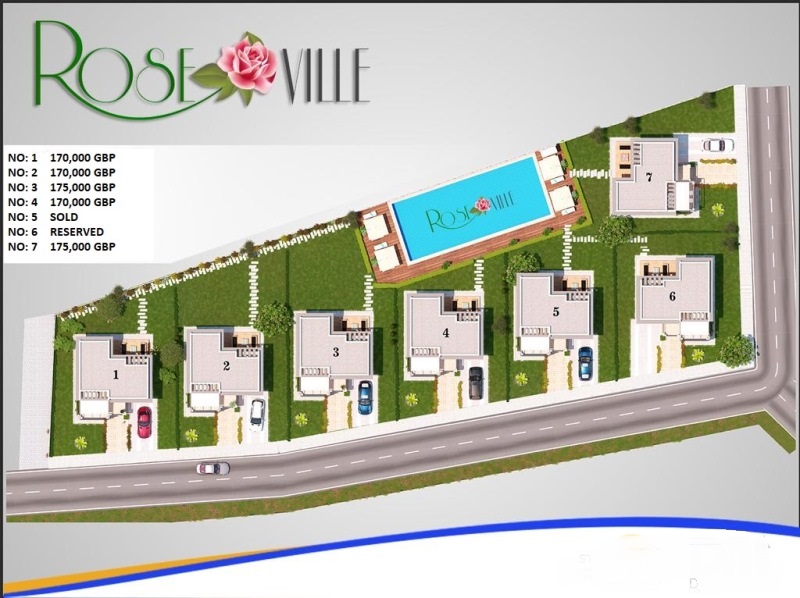 Roseville Description
The project includes seven luxury villas. Each villa has its own parking and garden, as well as an area around the swimming pool for sunbathing. Total area of the house 207m2, Closed area 160m2. The house has two floors, three bedrooms, two bathrooms with shower rooms made of glass, a household room, a large kitchen, a large living room, a terrace with access to the pool and a huge terrace on the second floor overlooking the sea.
Outside the house is insulated with a special material, decorated with natural stone and aluminium. The design of the house is made by European experts using the latest materials. Entrance, stairs, window sills and showers are made of natural marble. Kitchen and doors MDF (wood). The worktop in the kitchen is natural stone. Floor – luxury laminate + ceramics. Central heating. All plumbing Kale design. High windows – 274cm, with double glazing and thermos glass, aluminium profile. Designer suspended ceiling with integrated lighting.
The complex is located in the quiet centre of Alsancak, actually in its heart. Surrounded by beautiful villas. One hundred meters to the supermarkets "Atakara" and "Lemar", one hundred meters to the central road, 600 meters to the sea, the beach and the hotel "Merit Crystal".
At the request of the client, our designers can be designed interior, which includes furniture, as well as household appliances.
Roseville Specification
• BS30 concrete and ST3 steel are used throughout the construction
• Concrete roof with hydro / heat insulation
• Luxury ceramic tiles will be used on kitchen, bathroom, terrace and balcony floors
• Laminate Classen Luxury VE 50 will be used in the living room, bedrooms, common areas
• Marble will be used on stairs, window sills, showers
• Natural stone and aluminium will be used in the decoration of the façade.
• Water based paint will be used on walls and ceilings
• Ceramic tiles will be used on the kitchen wall between the upper kitchen cabinets and the worktop.
• Kitchen cabinets from MDF. Chimestone worktop
• Entrance door combined – High quality security steel door
• MDF cover interior doors
• Aluminium windows series 3200 Comfort glass sliding with double glazing
• Water tank with a capacity of 2 tons on the roof
• Hot water tank with heater, solar panels for water heating on the roof
• TV, telephone sockets, under the Internet / cable and infrastructure for air conditioning in the living room and bedrooms
• Infrastructure for central heating
• Individual plot of land
• Parking places
Infrastructure:
Communal pool 6 x 12 m
Architectural features of the villas:
1st floor – Living room with open plan kitchen, stairs, bathroom with shower, terrace (exit from living room), bedroom
Central entrance with terrace
Parking
2nd floor – 2 bedrooms, bathroom with shower, laundry room, hall, open terrace, balcony
Construction Materials :
Walls 10 and 25 cm wide Isolation bricks. Internal plaster
cement plaster + lime plaster
The list of premises and materials used for finishing works:
Living room:
Floor – laminate
walls two-layer plaster, plaster layer, primer
ceiling, covering coat
water based paint on the walls and ceiling
living room ceiling – spotlights
Kitchen:
Floor – ceramic floor tiles
walls two-layer plaster, tiles to the level of plat bands, water-based paint
Chimestone or granite worktop
steel sink, chrome steel faucet, built-in garbage collection tank
Plumbing equipment
The inner part of the metal-plastic pipes
The outer part of the metal-plastic pipe
Bathroom
floor – ceramic floor tiles
walls – two-layer plaster, tiles
ceiling plaster, covering plaster, plastic paint
terraces ceramic floor tiles
toilet bowls, taps, washbasins, marble shower tray, shower cabin
At A Glance...
Location: Alsancak
Property Type: Villa
Sale/Rent: For Sale
Bedrooms: Three
Bathrooms: Two
Swimming Pool: Communal
Garden: Communal Garden
Parking: Communal
Air Conditioning: Four Units